Wowow Bag Cover with LED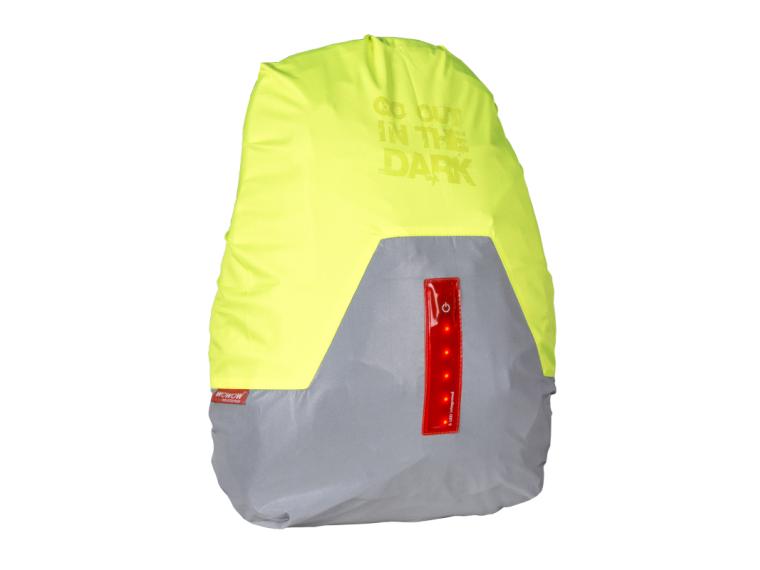 ---
Delivery in 2-3 working days
Free tracked shipping over £35.00
Trustpilot review 9.3 out of 40.613 reviews
---
Description
Description
Visibility and luggage protection. The Wowow Bag Cover with 5 integrated LEDs is completely waterproof and fits around backpacks up to 35L with two elastic straps. The extra strap makes sure everything stays in place.
---
---
Reviews
Reviews
Kristof, 20 November 2018
Eenvoudig maar goed
Past net over de rugzak. Verhoogd de veiligheid. Nog niet kunnen testen op waterdichtheid. Klein minpuntje is het kunststof knopje om de rekker aan te spannen. Die zit in het midden op je rug en kan soms wat irritant zijn.
Pros
Veilig
Waterdicht
Knipperfunctie
Cons
Kunststof aanspan ding stoort soms op je rug.
Veilig zijn is een stuk gemakkelijker nu!
Super handige cover, mijn rugzak is nu niet meer nat bij regenweer en ik ben supergoed zichtbaar in het verkeer.
Pros
Zichtbaarheid
Verlichting
Gemakkelijk
Zeer goed zichtbaar
Vergroot de zichtbaarheid enorm en beschermd de rugzak zeer goed. Top
Pros
Zichtbaarheid
Bescherming
Verstelbaar
---
All specifications
All specifications
Manufacturer specifications
The perfect combination of fluorescent colour, reflective material and LED!

• Strong durable fabric in yellow or black
• Extreme reflection with large reflective surface
• 100% waterproof with taped seams
• Built in LED with 5 strong red LEDs
• Red reflective part provides extra visibility
• 2 adjustable elastic bands for a perfect fit
• Additional belt keeps the bag cover at his place
• For backpacks up to 35L