SKS E.V.A. Pump Head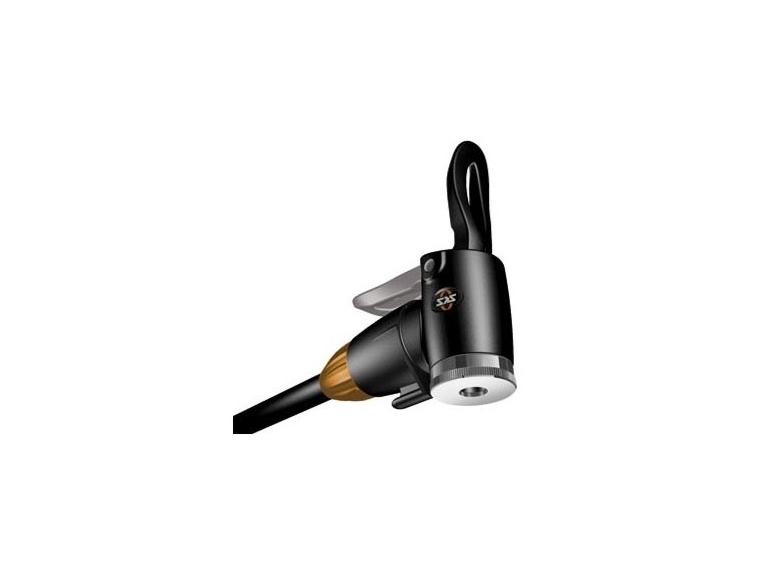 ---
---
Delivery in 2-3 working days
Free tracked shipping over £35.00
Trustpilot review 9.4 out of 50.858 reviews
---
Description
Description
The SKS E.V.A. pump head is a universal pump head to suit any valve.
---
---
---
Reviews
Reviews
---
Pros
There are currently no pro's available in English yet
Cons
There are currently no cons available in English yet
Most recent reviews
Top ding geen gebakken lucht
Top ding werkt super op alle ventielen geen gedoe meer met wel of slecht passende pomp koppen. Heb deze op mijn bestaande pomp gezet en hem hiermee echt geüpgrade. Past bijvoorbeeld ook als je maar een klein ventiel overhoud boven je hoge velg. Je kan deze altijd klemmen
Pros
1 aansluiting voor alle ventielen
Kleine aansluitmogelijkheid deze past gewoon
Voelt stevig aan
Werkt prima
MIjn oude pompkop was stuk en het was jammer on een heel nieuw pomp te kopen, dus ik heb dit besteld. Alhoewel de slang was een andere maat (kleiner dan de pompkop), door het warm te maken in a kopje hete water kon ik het toch gebruiken.
Cons
maat van verbinding stuk niet op de website
prima en een nette prijsmakke
Handige universele pompkop
Ik heb deze gekocht als vervanger voor een ouder type pompkop op een SKS-pomp voor de ATB. De kop is makkelijk te bevestigen en sluit goed om het ventiel.
Pros
Sluit goed om het ventiel
Niet duur
Makkelijk te installeren
Marcel, 12 September 2017
Prima kop
Makkelijk te monteren op bestaande slang
Pros
Makkelijk op ventiel te plaatsen
Goed geprijsd