BBB Cycling Fastcut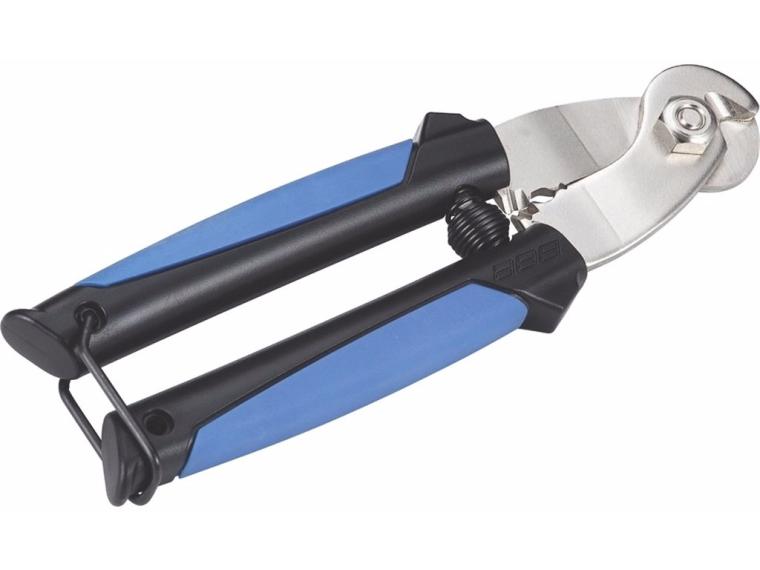 ---
Delivery in 2-3 working days
Free tracked shipping over £35.00
Trustpilot review 9.3 out of 40.867 reviews
---
Description
Description
With the BBB fastcut pliers, you will cut through the hardest bike cable. Thanks to its industrial hardened steel cutting blade.
---
---
---
Reviews
Reviews
---
Pros
There are currently no pro's available in English yet
Cons
There are currently no cons available in English yet
Most recent reviews
Beste prijs - kwaliteit
Als je geen fietsenmaker bent, maar gewoon aan je eigen fiets(en) sleutelt, dan stel je andere eisen aan gereedschap. BBB is wat mij betreft een merk die precies dat type gebruiker faciliteert. Goede kwaliteit tegen een goede prijs. Kan je beter (en duurder) krijgen? Zeker...maar heb je dat thuis nodig? Zeker niet. Ga niet lopen 'klooien' met echt goedkoop gereedschap, wat je na een paar keer gebruiken weg kan gooien, maar koop meteen iets wat langere tijd mee gaat, zoals de spullen van BBB. Deze kabelknipper maakt mooie rechte 'knippen' in je binnenkabel, knipt je buitenkabel en kan deze vervolgens weer mooi rondbuigen met zijn uitsparingen onderin en kan als kers op de taart ook je eindsluiting vastknijpen. Eén tool, vier functies. Cijfer: 9 Er is heus beter te krijgen, maar dat heb je als thuisklusser echt niet nodig.
Pros
Eén tool voor al het kabelwerk
Stevig gebouwd
Handige in gebruik
Na veel wikken en wegen toch besteld, zeer te vreden met de tang en echt de gok waard geweest.
Pros
Dubbele functie
Ligt lekker in de hand
Goed afgewerkt
Goede kniptang
Degelijke kniptang welke zijn werk goed doet. Handig dat je de eindsluiting hiermee ook kan vastknijpen.
Pros
goed hanteerbaar
knijpt ook eindsluiting
degelijk
Scherpe tang niet handig voor kabel eindjes
Pros
Scherp knipt zonder rafels
Jonathan, 28 February 2017
Scherp en precieze kabelknipper
Scherp genoeg om zowel binnen- als buitenkabels zonder rafels op maat te knippen. Heeft ook de mogelijkheid om de kabeleinde caps te knijpen.
Pros
Scherp
Knippen zonder rafels
Eindcaps knijpen
---