Time Atac XC 2 Pedals
Sold out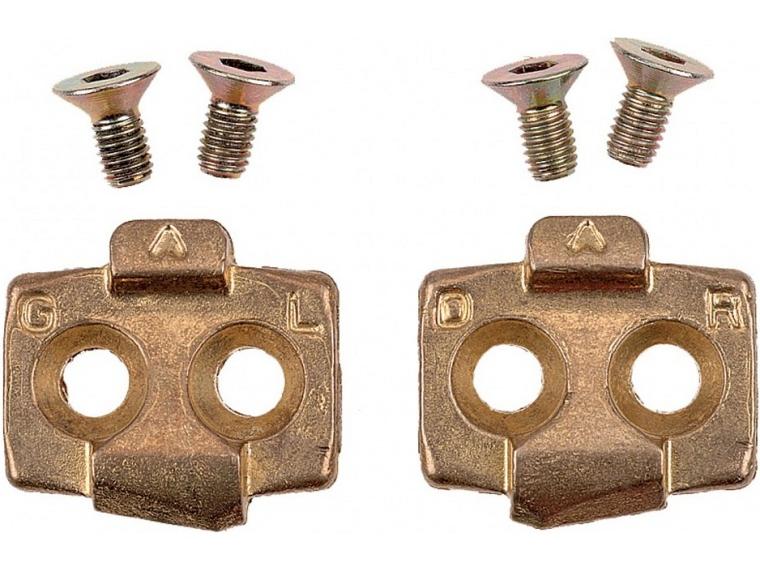 This product is sold out, and will not come back in stock.
Trustpilot review 9.3 out of 38.036 reviews
---
---
---
Reviews
Reviews
| | | |
| --- | --- | --- |
| 5 | | (5) |
| 4 | | (4) |
| 3 | | (0) |
| 2 | | (0) |
| 1 | | (0) |
---
Pros
There are currently no pro's available in English yet
Cons
There are currently no cons available in English yet
Most recent reviews
Lijken prima pedalen
Test als alternatief voor Shimano SPD om te kijken of meer bewegingsvrijheid fijner is en toch ingeklikt blijven. Nu zwaarste type. Lichter/duurder kan altijd nog.
Pros
bewegingsvrijheid
niet duur
nog niet onverwachts uitgeklikt
Zeer goede pedalen
Besloten over te gaan op Time Atac pedalen omdat ik meerdere keren las dat deze zouden helpen knieklachten te verminderen. Ze helpen ook daadwerkelijk hierbij. Zijn niet de lichtste pedalen, maar daarentegen ook absoluut niet duur. Wil je lichtere pedalen dan zul je voor iets luxere Time Atac pedalen moeten gaan.
Pros
Erg makkelijke montage
Schoenen zitten erg stevig vast op de pedalen
Helpt tegen knieklachten
Cons
Redelijk zwaar (verwaarloosbaar voor deze prijs)
Roelof hun, 16 January 2018
Fijne pedalen.
Na de overstap van spd naar Time geen knieklachten meer. Het in en uit klikken gaat beter dan spd. Het zijn dan wel de goedkoopste pedalen van Time, dat kun je wel een beetje zien aan de grijze composiet body maar dat doet niets onder aan de werking er van. En trouwens als je schoen er op staat zie je er toch niets van.
Pros
Vrijheid
Makkelijk in en uitklikken
---
All specifications
All specifications
Additional information
• Easily (dis)engage because of the ATAC system
• Excellent mud release
• Steel axle and composite body
• Angular play ±5°. Lateral play: 6 mm

Weight excluding cleats (weighed by Mantel):
• 370 grams per set