Tacx Tao Light Bottle Cage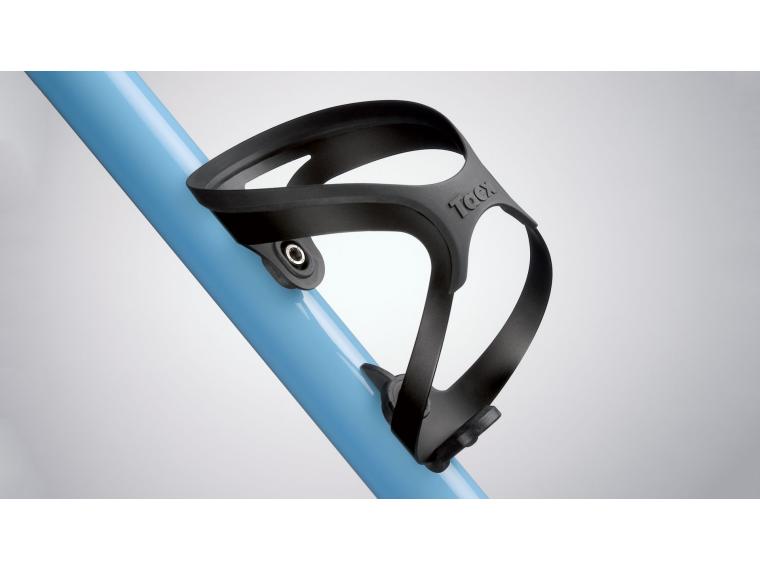 This product is sold out, and will not come back in stock.
Trustpilot review 9.3 out of 40.774 reviews
---
---
---
Reviews
Reviews
---
Pros
There are currently no pro's available in English yet
Cons
There are currently no cons available in English yet
Most recent reviews
mooi ontwerp
De bidon houder is in het begin wat strak. Oplossing vul een bidon met heet water en plaats hem in de houder. De bidon vorm zich dan naar de bidon. Min punt is: de meegeleverde boutjes zij steken te ver uit waardoor de bidon niet goed past. Oplossing: Gebruik rvs platte boutjes met inbus. Te koop bij fietsenhandel.
Flexibel en toch stevig
Prima houder. Nog steeds flexibel, zodat je makkelijk bij je bidon kunt. Deze zitten er ook nog eens goed strak in.
Mooi maar niet erg stevig
Esthetisch gezien heel fraai, minimalistisch, maar ze hebben de neiging wat te verschuiven als de boutjes niet heel strak worden aangedraaid. Ook zitten mijn bidons niet heel strak vastgeklemd, ze rammelen zelfs licht bij onregelmatig wegdek of kasseien. Het zijn geen Tacx-bidons, misschien is dit de reden?
Producto muy ligero. Recien estrenado y pendiente de comprobar su durabilidad
Klemmen goed en zijn erg mooi
---