Sram Centerline Rounded Disc Brake Rotor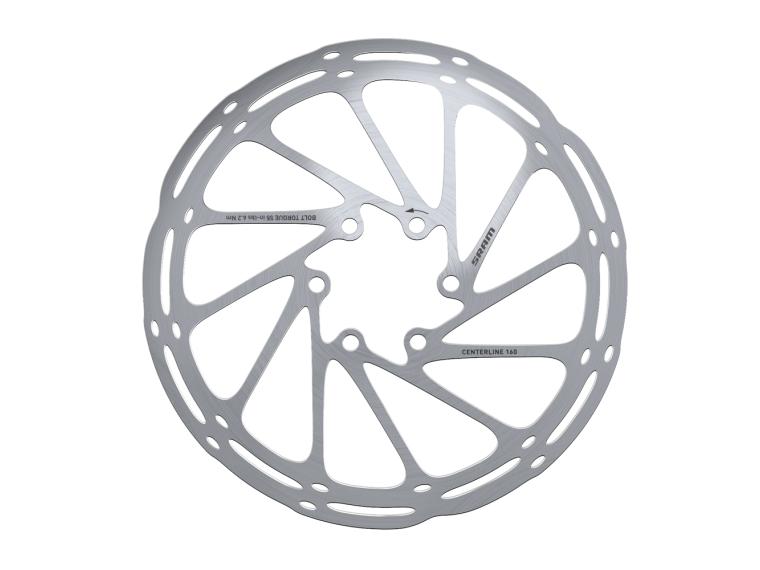 £40.00
From £31.70
£8.30 discount
---
Free tracked shipping over £35.00
Trustpilot review 9.3 out of 38.845 reviews
---
Description
Description
The Sram Centerline Rounded 6-hole disc brakes are designed to keep the middle of the friction in the centre of the discs, so the brake performance stays the same. Vibrations are minimised so you'll have a noiseless ride. Unique are the rounded edges, so you can't get cuts.
---
---
---
Reviews
Reviews
Prima product
Zet gemakkelijker in dan de oude remschijf met scherpe randen.
Pros
Remt prima
Gemakkelijker terug in de remklauw
Gewoon goed
Deze remschijven doen wat ze moeten doen, duurzaamheid moet zich nog bewijzen maar zit bij de sram schijven meestal wel goed, belangrijkste pluspunt is de afronding van de buitenkant van de schijf waardoor kans op snijden minimaal wordt.
Mooie betaalbare remschijf
Remschijf met afgeronde randen
Makkelijk te monteren. Schijf heeft geen scherpe rand meer, je hieraan snijden is niet meer mogelijk. Mooie schijf die goed warmte afvoert en daardoor weinig neiging heeft tot kromtrekken.
Pros
Eenvoudig monteren
Geen scherpe rand meer
---