Speedplay Syzr Cleats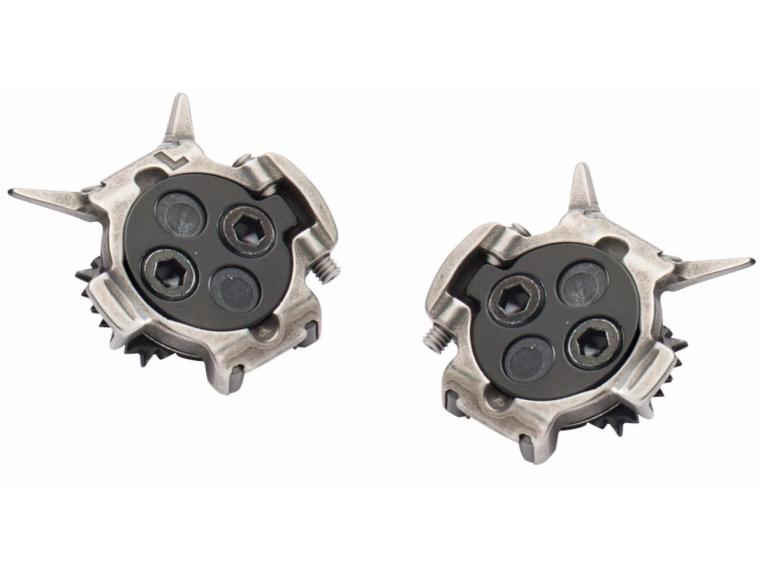 ---
---
Delivery in 2-3 working days
Free tracked delivery
Trustpilot review 9.4 out of 50.793 reviews
---
Description
Description
No matter how much you take care of your equipment, or how durable your gear is: every now and then it needs to be replaced. This too goes for the unique cleats used in the Speedplay Syzr pedals.

The thing that makes the SYZR unique compared to other pedals, is the ability to freely adjust your range of play in the pedals from 0 to 10 degrees. Furthermore, the SYZR offers you the possibility to change the angle of your cleats without having to undo any bolts. Another new development is the addition of two ceramic rollers under the cleat: normal pedals make contact between the metal surface of the pedal and that of the cleat. Speedplay uses the two roller-cams to offer you the same pedal feel under any conditions.

The two prongs on the front of the cleat will guide your shoe onto the pedal when you get on, making clicking in easy. Though the system looks too complex to work in mud or dirt, Speedplay proves otherwise: the cleats and pedals have been tested in all possible conditions including perhaps the most gruelling of all, the cyclocross. The outcome? They never missed a beat.
Delivery includes
• Cleats
• 4 bolts