Shimano G04S Metal Disc Brake Pads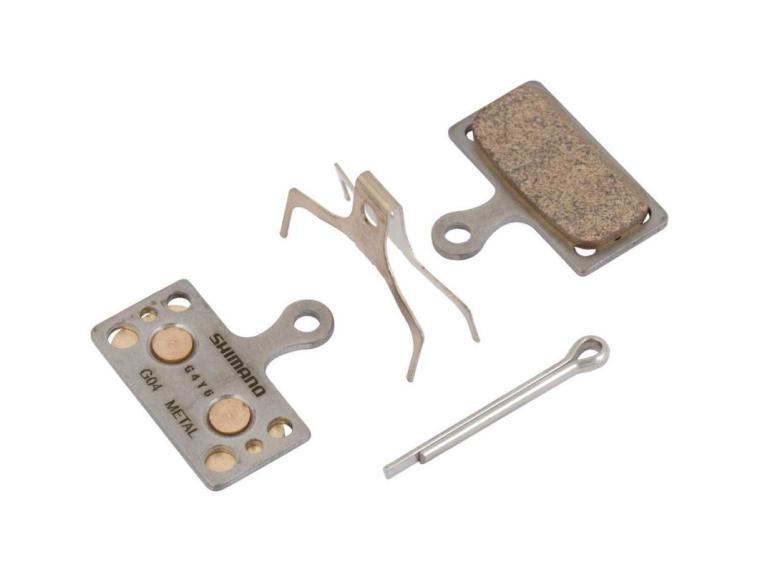 ---
---
Free tracked shipping over £35.00
Trustpilot review 9.4 out of 50.944 reviews
---
Description
Description
The Shimano G04S brake pads Y8MY98010 are hard, sintered brake pads for Shimano brakes. With sintered brake pads, the compound consists of resin mixed with metal particles. That makes this compound extra strong and wear-proof. These brake pads are also extra resistant against high temperatures that can occur during long descents. The downside is that these brake pads are less responsive than organic or semi-metallic brake pads and produce more noise while braking.

This makes these brake pads very suitable for cycling on muddy terrain that requires a lot of braking. This is common on muddy rides in hilly or mountainous areas. These brake pads are also suited for use in downhill, enduro and muddy cyclocross rides in winter.

Note:
Manufacturers use different sizes & fits. Make sure if the shape of the brake pad in the image corresponds with your current brake pad. Not sure what shape you have, scroll down to the bottom of this page. There, you'll find which brake pad is suited for which type of brake.
Read more