Shimano 105 5800 Groupset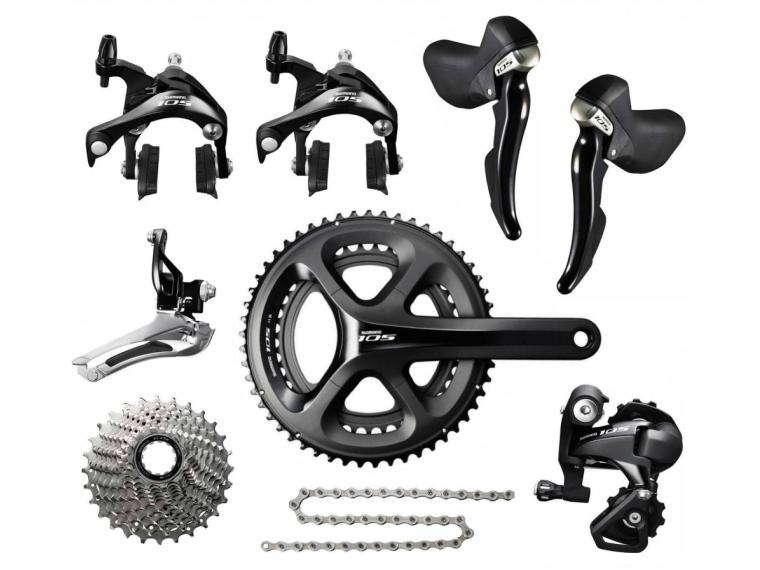 ---
This product is sold out, and will not come back in stock.
Trustpilot review 9.3 out of 47.022 reviews
---
---
---
---
Reviews
Reviews
---
Cons
EJE DE PEDALIER PEOR CALIDAD

(1)
Most recent reviews
JOSE MIGUEL, 25 November 2015
GROUP OF GREAT QUALITY AND SMOOTHNESS OF WORK
Cons
EJE DE PEDALIER PEOR CALIDAD
Prijs kwaliteit uitstekend produkt
Sylvester, 30 October 2018
Mooie groep voor een mooie prijs.
Een super fijne groep voor een mooie prijs. Vanwege de prijs, hoef niet verder te kijken naar een betere groep. De 105 groep is prijstechnisch de beste groep.
Pros
Montage
Prijs
Gewicht
Afstelling
Cons
Buitenkabel remmen niet meegeleverd
Afstelling voor deraileur komt precies
Mooie groepsset
Doordat shimano steeds de techniek van het vorige 'hogere' type door voert in het 'lagere' type heb ik nu in deze 105 wat eigenlijk mijn oude ultegra set had zitten. Erg tevreden over montage en afstel gemak.
Goede groep, doet wat ie moet doen
Goede set en degelijke kwaliteit
Pros
Snelle levering
Gevraagde info snelle reactie
---