Profile Design Aerodrink Bracket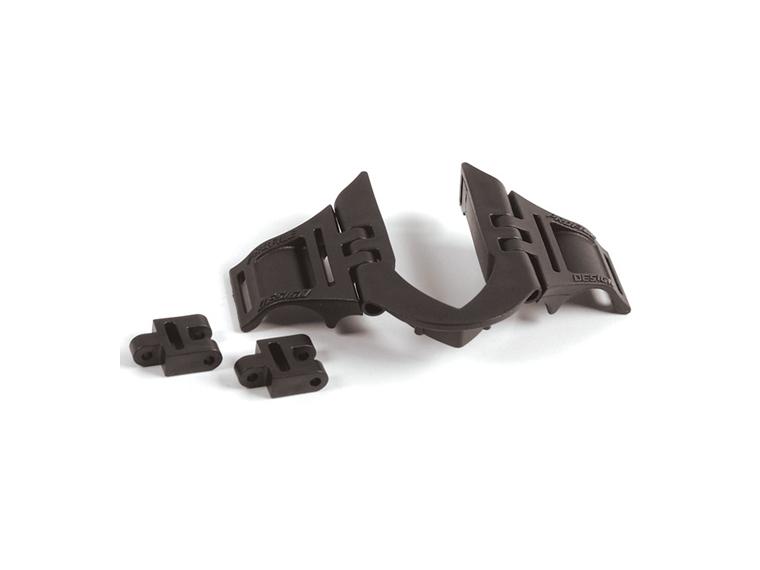 This product is sold out, and will not come back in stock.
Trustpilot review 9.3 out of 41.874 reviews
---
---
---
Reviews
Reviews
Perfekte Halterung zur Flasche
Einfache Montage und Entmontage, stabil, perfekter Halt für die dazugehörige Flasche von Profile Design, insbesondere wenn der Bar Abstand 10cm beträgt. Sitzt, passt, wackelt nix! Prost
Pros
Montage
Entmontage
Einfache Befestigung der Flasche
Qualität der Halterung
Klettverschluss
Zonder bracket geen bottle tussen je ligstuur.
Montage was een makkie, wel klittenband vervangen voor tie wraps want minder 'jatgevoelig' maar ook stabieler. Profile bracket met bottle voor mij nieuw, wordt komend weekend uitgeprobeerd.
Pros
Eenvoudige montage
Meegeleverde adapters niet nodig gehad
Cons
Meegeleverd klittenband voldoet niet geheel
Zou eigenlijk standaard bij de Aero Bottle moeten worden verkocht
Zeer praktisch. Aero bottle zit muurvast, ook op grindpaden (oeps, sorry fiets). Montage m.b.v. youtube filmpjes zeer goed te doen. Velcro werkt prima.
Cons
Zou standaard bij aero bottle moeten zitten
---
All specifications
All specifications
Additional information
• Adjustability: to be mounted till 140 mm width
• Weight: 31g