Maxim Gel Drink Cola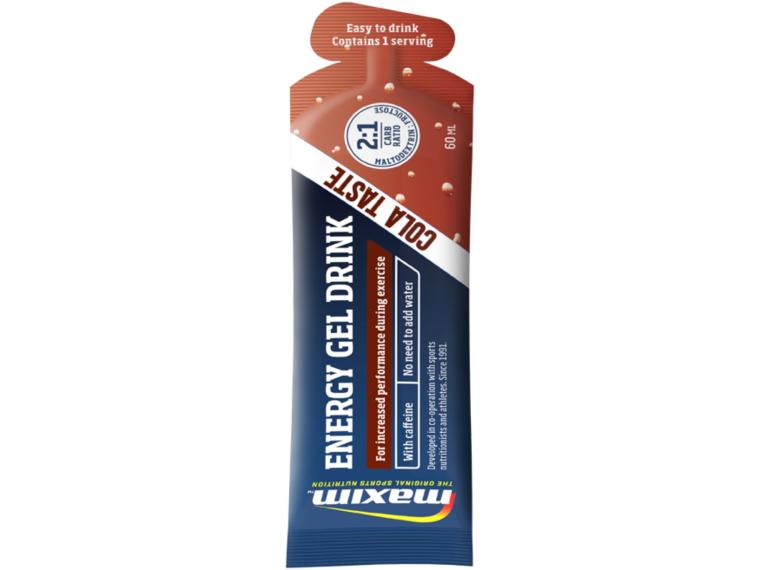 ---
---
Free tracked shipping over £35.00
Trustpilot review 9.3 out of 45.232 reviews
---
Pros & Cons
Pros & Cons
The Maxim Energy Gel Drink is available in 60 ml tear-off package. As a result, this gel is larger than the average energy gel.
A gel provides 22 grams of carbohydrates for 20-30 minutes of energy.
This used carbohydrate formula ensures an optimal carbohydrate absorption by the body.
The added caffeine provides a uplifting effect.
Read more on what our customers have to say about this product
Specifications
Specifications
Brand
Maxim
Energy duration
up to 45 minutes
Take with water
No
Caffeine
Yes
When to use
During Exercise
Taste
Coke
Size
60 grams
All specifications
Description
Description
After the success of the existing gels, Maxim Sports Nutrition now introduces a new gel: the Maxim Gel Drink. This energy gel is a great addition in the assortment of Maxim sports nutrition. This gel is especially suitable for runners and cyclists. No additional drinking required.

Nutritional information per gel (60 g)
Kcal: 145
Fat: 0.0 g
Saturated fat: 0.0 g
Carbohydrates: 37.0 g
Sugars: 12.0 g
Protein: 0.0 g
Salt: 0.13 g

Ingredients:
Water, Maltodextrin (25%), fructose (12%), thickening agent
(Xanthane Gum), acid (citric acid), flavors, salt, caffeine citrate (0.1%)
preservative (potassium sorbate, sodium benzoate), antioxidant (ascorbic acid),
kola extract, thiamine.
Find out more on our Blog