Magura Vyron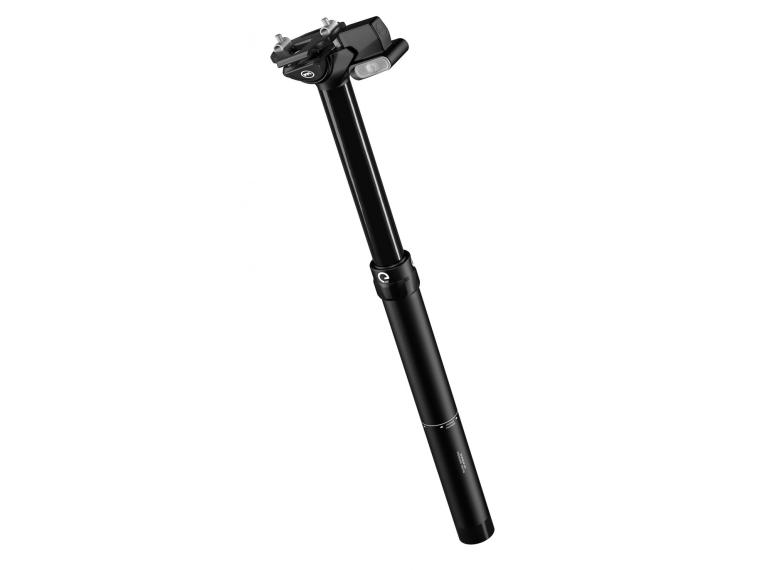 ---
---
Delivery in 2-3 working days
Free tracked delivery
Trustpilot review 9.3 out of 45.129 reviews
---
Specifications
Specifications
Brand
Magura
Length
446 mm
Diameter
31.6 mm
Offset
0 mm
Saddle Rail Diameter
7 x 9 mm / 7 x 7 mm / 8 x 8,5 mm / 7 x 10 mm
Suitable for oval rails
Yes
Dropper Post
Yes
Drop
150 mm
How to control
Wireless
All specifications
Description
Description
A first in the world of All-Mountain bikers and Enduro riders. The Vyron by Magura is the first wireless dropper post. No cables or hydraulic lines. This makes swapping the seat post between bikes an absolute breeze.

Ever since the introduction of dropper posts, they've become increasingly popular in the mountain bike scene. They've become an integral component to Enduro and All-Mountain disciplines. They allow you to drop the height of your saddle at the mere push of a button. In the case of the Vyron by no less than 150 mm in fact. This gives you more space to move around on the bike, increasing your safety as well.

The Magura Vyron can also be considered the most user-friendly dropper post out there. The wireless system can raise and lower your saddle with a push of a button on the MAGURA eLECT Remote. The wireless ANT+ technology has proven itself in numerous cross country races. It was already in use on the Magura eLECT front forks and rear dampers.

The battery is capable of raising and lowering the saddle 400 times on a single charge. Should the Vyron run out of power during your ride, you can still operate the post manually using a button under the saddle. Charging is done using a micro-USB cable. A motion sensor sets the Vyron to sleep mode when it notices you're not riding in order to save battery power. In order to properly set up the Magura Vyron you'll need to set the right pressure using a special front fork damper pump.