Joe's No Flats Super Sealant 125 ml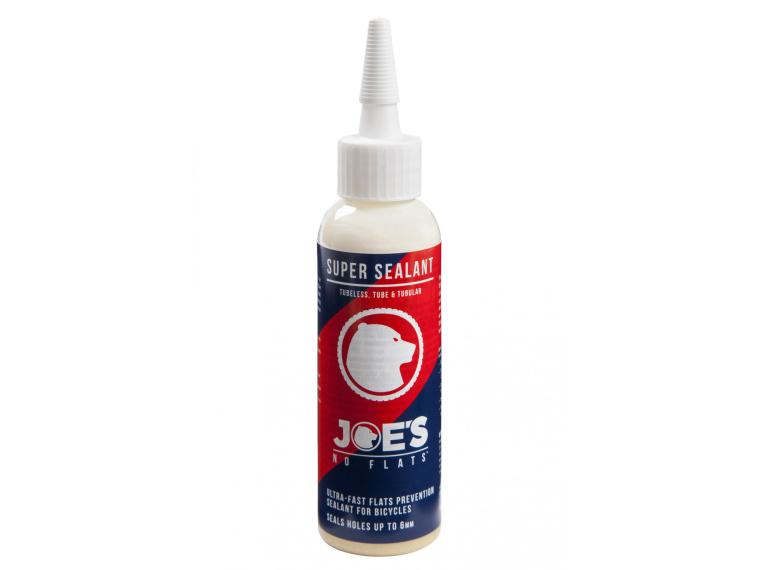 ---
---
Delivery in 2-3 working days
Free tracked shipping over £35.00
Trustpilot review 9.3 out of 46.383 reviews
---
Description
Description
Joe's No Flats Super Sealant, scientifically developed to prevent holes in tyres. For use in tubeless tyres and inner tubes. Seals directly in the tread to 3 mm by means of the micro-sealant particles.

Recommended quantity for a mountain bike, tubeless or inner tube:
• 60 to 120 ml for XC and CX wheels;
• 120 to 180 ml for all mountain, freeride and downhill tyres.
---
---
---
---
Reviews
Reviews
---
Pros
There are currently no pro's available in English yet
Cons
There are currently no cons available in English yet
Most recent reviews
Top product
Pros
Makkelijk aan te brengen
Impregneert band in 1 keer
verpakking gebruiksvriendelijk
Naar mijn mening de beste antilek
Ik heb nu meerdere anti lek vloeistoffen geprobeerd, maar bij deze blijf ik nu!
Pros
Kwaliteit
Geen lek rijden meer
Makkelijk toe te passen
Doet wat het moet doen
Dit spul werkt gewoon zoals het hoort
doet wat moet
makkelijkin gebruik en herbruik
doet wat het moet
nooit meer lek !
---