Gazelle Miss Grace Bike Basket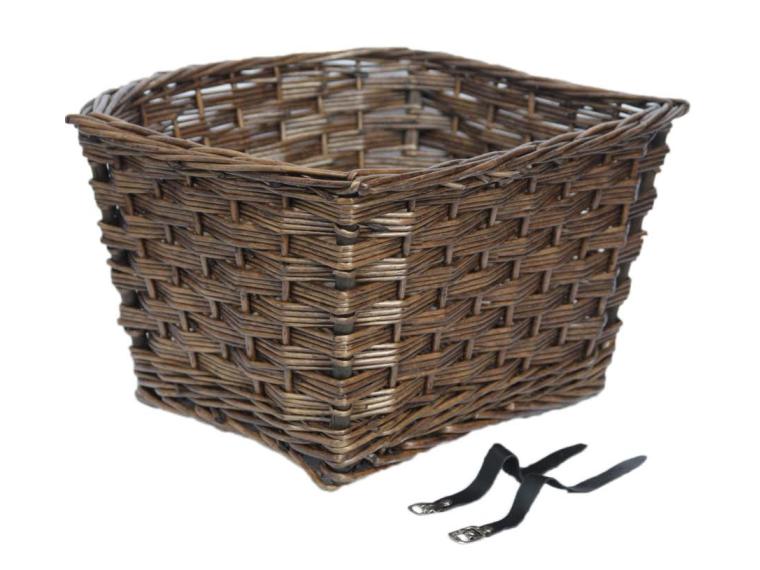 ---
---
Delivery in 2-3 working days
Free tracked shipping over £35.00
Trustpilot review 9.4 out of 51.044 reviews
---
Description
Description
A nice, sturdy basket designed for the Gazelle Miss Grace. The basket is easily attached to the bike using the 2 straps which are included as standard.
Delivery includes
1 Basket
2 Leather straps
---
---
---
Reviews
Reviews
---
Pros
There are currently no pro's available in English yet
Cons
There are currently no cons available in English yet
Most recent reviews
Danke alle Erwartungen erfüllt
Like it
Schöner leichter Korb
Der Korb ist schön leicht. Das sollte man nicht unterschätzen. Ich habe mir eine Weinkiste auf das Rad montiert, das war ein Fehler es ist nämlich mit der Kiste total schwer zu lenken. Der Korb von Gazelle ist allerdings perfekt. Er ist übersichtlich und leicht. Leider sind die Befestigungsbänder entweder vergessen worden oder beim Transport abhanden gekommen. Die Firma hat mir die Wahl gelassen entweder ich schicke das Produkt zurück und erhalte ein Neues oder aber ich benutze Kabelbinder. Habe mich dann für die Kabelbinder entschieden da mir alles andere zu Umständlich war. Die Dame am Telefon war sehr freundlich. Ich konnte mich über den Service nicht beschweren. Punkt Abzug hab dennoch wegen den fehlenden Bändern
Toller Korb
Viel Stauraum, Design passt zu Ms. Grace
Pros
Schönes Design
Geräumig
Leicht
Ich bin begeistert...
Ich bin von der Optik und dem Fahrverhalten begeistert auch die Kleinigkeiten wie die Klingel und der schöne Korb machen das Fahrrad zu etwas besonderem... ich würde es wieder kaufen...
Super Korb
Beste Korb für ein Fahrrad sehr geräumig eins a