Fulcrum Bearing set RS-100 Bearing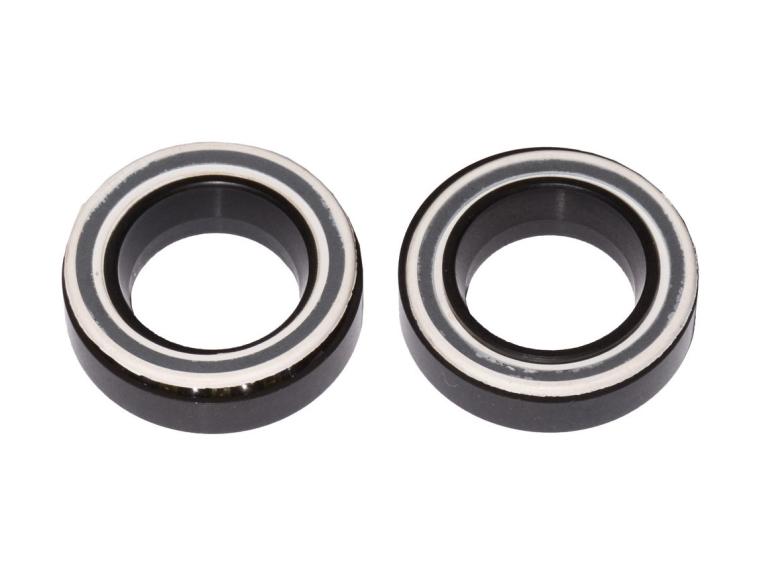 ---
Ordered before 20:00, delivered on Thursday
Free tracked delivery
Trustpilot review 9.3 out of 35.637 reviews
---
Specifications
Specifications
Brand
Fulcrum
Size
Suitable for hubs

Fulcrum Racing 1 2008 / Fulcrum Racing 1 2009 / Fulcrum Racing 1 2010 / Fulcrum Racing 1 2011 / Fulcrum Racing 1 2013 / Fulcrum Racing 1 2014 1 2014 / Fulcrum Racing 3 2008 / Fulcrum Racing 3 2009 / Fulcrum Racing 3 2010 / Fulcrum Racing 3 20113 2011 / Fulcrum Racing 3 2013 / Fulcrum Racing 3 2014 / Fulcrum Racing 3 2015 / Fulcrum Racing Zero 2008 / Fulcrum Racing Zero 2009

All specifications
Description
Description
Bearings RS-100 for Fulcrum wheels.

Suitable for:
• Racing Zero
• Racing 1
• Racing 3
• Racing Speed
• Racing Light
• Red Wind XLR
• Red Wind XLR CX
• Red Passion

Set is for one hub (front or rear).
---
Reviews
Reviews
Fijn dat versleten lagers te vervangen zijn, wel duur..
Een van m'n conussen was gebutst waardoor het lager niet meer lekker liep. Conussen worden los geleverd door Fulcrum / Campa, maar zijn helaas alleen te vinden bij Italiaanse en Amerikaanse shops met hoge verzendkosten. Deze kit bevat ook conussen, maar is erg prijzig doordat er ook cups in zitten terwijl die zelden vervangen hoeven. Prima kit dus, maar verkoop van losse conussen zou nog fijner zijn. Dan heb je ook gelijk de keuze of je gewone of keramische lagerballetjes erin stopt.
Cons
Duur
Bevat meestal overbodige cups
Hoogwaardig en kostenbesparend product
Dankzij deze lagerset is het mogelijk om een Fulcrum wiel met oversized lagers (bv Racing-3 of Racing-1) te reviseren. Meestal is het hierbij niet nodig om de lagerschalen uit het wiel te verwijderen - het volstaat om de kogelringen en de conussen te vervangen en een nieuwe afdichtingsring aan te brengen. De lager die het eerst zal vervangen moeten worden is deze van het achterwiel aan de aandrijfzijde (zijde van de cassette). Wanneer je dit doet check je best ook ineens de lagers in het freewheel - vooral de buitenste lager want deze ziet ook erg af (een goed vervanglager is een SKF 61803-2RS1 lager). Een Fulcrum freewheel lager kan je vervangen mits het nodige gereedschap (lagerperser).
Pros
hoogwaardige lagers
bespaard kosten
Cons
geen instructies bijgeleverd
---
All specifications
All specifications
Additional information
The RS-100 bearings by Fulcrum are identical to the RE-100 bearings by Campagnolo.