DT Swiss Competition 100 Pack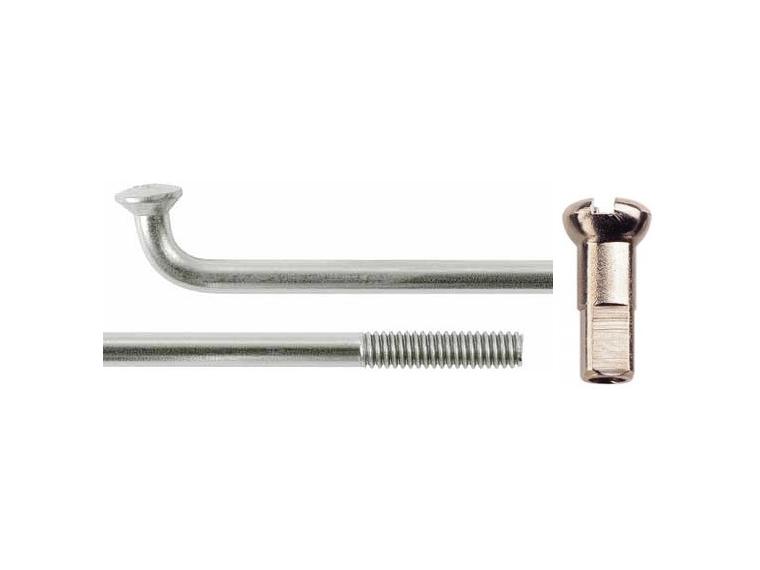 ---
Description
Description
DT Swiss Competition stainless steel spokes including nipple.

Note: these spokes are sold per 100 pieces!
---
Reviews
Reviews
Solid Spokes great for touring wheels
These are strong spokes and should last for years Quality Nipples that just work as designed
Pros
Strong
Long lasting
Well made
Excellent value and quality
Durable, functional, aesthetically pleasing and very good to work with. These spokes are accommodating, strong and easy to work with. Why use anything else...?
Cons
Pack size-probably 20 spokes too many
Excellent product
Good value for money
Cons
Expensive to return if not quite right
use over and over
Always use Dt swiss, forget all the fancy aero and weight saving designs a few extra grammes doesnt really make a differnce especially when you happily add 2 500g drinks bottles to your bike. Aero may help a bit but traditional spokes are easy to obtain and replace when break, but these dont break very often and can be used over and over again when your rims wear out.
---
All specifications
All specifications
Additional information
• Wire: 2.0 mm
• Double butted
• Length of wire: 9,10 mm
• Thickness: 2.0 / 1.8 / 2.0 mm
• Includes 100 brass nipples