Born ISO PRO Sports drink 2000g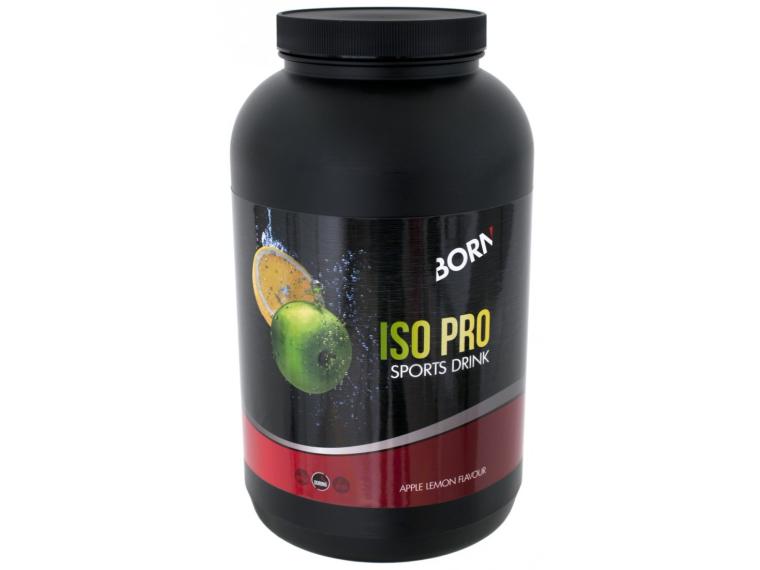 ---
---
Delivery in 2-3 working days
Free tracked delivery
Trustpilot review 9.3 out of 45.264 reviews
---
Specifications
Specifications
Brand
Born
When to use
During Exercise
Sports drink composition
Isotonic Drink
Size
2000 grams
Taste
Apple / Lemon
Dietary choice
None / Vegan / Vegetarian
Kcal
373
Fat
0,0 grams
Saturated fat
0.0 grams
All specifications
Description
Description
Born ISO PRO Sports drink with fruity apple-lemon taste. While training, you lose fluid, carbohydrates and minerals. This influences your performance. Losing 2% fluid can lead to a 10% power decrease. To prevent this, you have to replace it.

Nutritional information per serving (40 g)
Kcal: 152
Fat: 0.0 g
Saturated fat: 0.0 g
Carbohydrates: 37.9 g
Sugars: 15.2 g
Protein: 0.0 g
Salt: 0.3 g

Ingredients:
maltodextrin, fructose, flavor, acid (citric acid), salt, colouring (beta carotene).
Find out more on our Blog