BBB Cycling BBO-36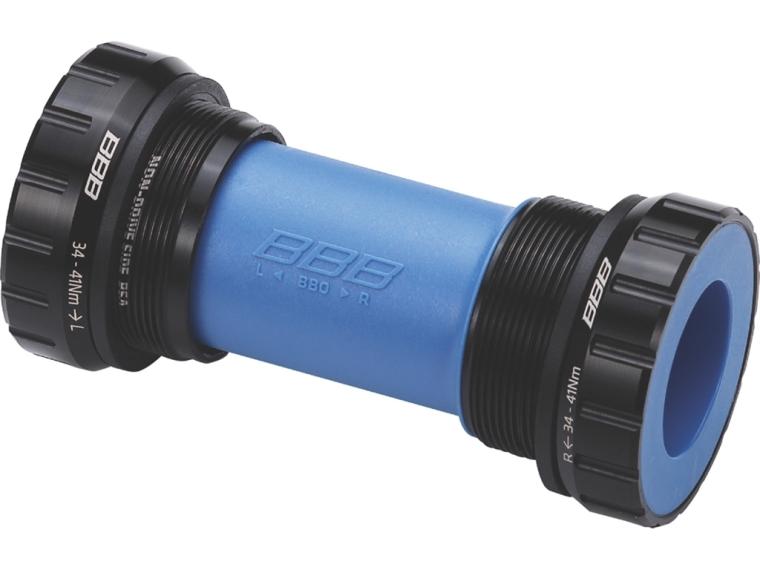 ---
---
Delivery in 2-3 working days
Free tracked shipping over £35.00
Trustpilot review 9.3 out of 47.625 reviews
---
Specifications
Specifications
Brand
BBB Cycling
Bottom Bracket Width
68 mm / 73 mm
Bottom Bracket Diameter
33.6-33.9 mm
Outer Diameter Bottom Bracket Bearing
44 mm
Screw Thread
BSA
Suitable for
MTB
Type of axle
GXP
Colour
Black
All specifications
Description
Description
The BBB Cycling BBO-36 is GXP compatible oversized cartridge bearing. Provided with a bearing with 22mm innerdiameter on the non-drive side (without adapters!). For cranksets with a tapered bracket from 24mm to 22mm and 68 to 73mm wide brackets.
---
---
Reviews
Reviews
Ik had er meer van verwacht
Binnen half speling op het lager normaal doe ik er een jaar mee. En deze is nog duurder ook.
Beter dan originele SRAM bracket
Met de originele SRAM brackets deed ik nooit langer dan 500km. Deze zien er veel beter (afgedicht) uit.
---
All specifications
All specifications
Additional information
GXP compatible oversized cartridge bearings.
Fully CNC machined external cups.
Composite center sleeve with double o-ring seals.
Dedicated 22 mm inner diameter non-drive side bearing (no adapters!).
Co-molded dustseal on non-drive side.
BSA threading: 1.37" x 24T.
For 24-22 mm stepped spindle cranksets.
Fits 68 and 73 mm wide brackets.