Pro Performance 2-Way Mini Pump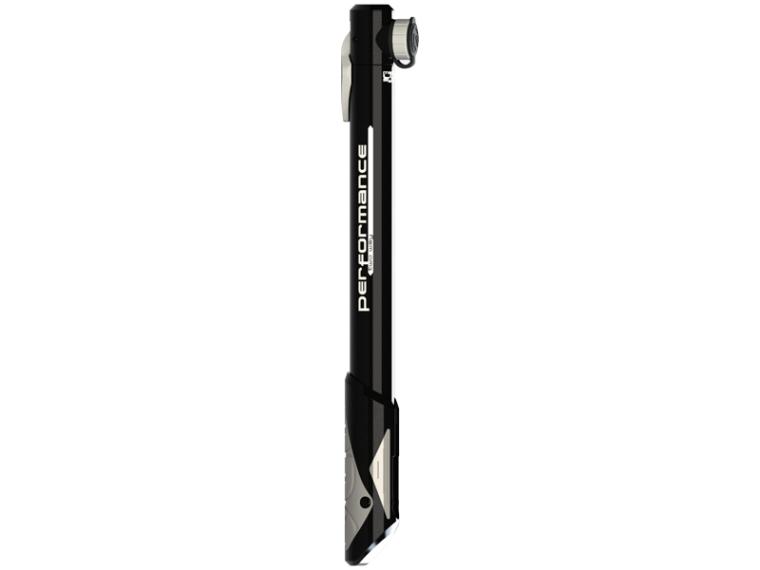 ---
This product is sold out, and will not come back in stock.
Trustpilot review 9.3 out of 47.827 reviews
---
---
---
Reviews
Reviews
---
Pros
There are currently no pro's available in English yet
Cons
There are currently no cons available in English yet
Most recent reviews
niet goed bevestiging los
de pomp draait tijden het fietsen en het dopje laat dan los dus tegen de trapper heel latig
Cons
dopje gaat los.
draai tijdens het fietsen
niet geheel goed
het dop je van de pomp schiet steeds los hierdoor getikt pompt wel lekker
Eindelijk een pompje dat goed werkt
Sandor, 25 September 2016
Double Action en Volume dus snel!
Deze lengte is voor mij juist een voordeel
Pros
Zit goed op Schrader ventiel
Handgreep kantelt
Snel
Goede pomp voor redelijke prijs
Ik heb meerdere van dit soort pompen gehad en bij deze valt mij op dat je echt gemakkelijk een fietsband hiermee kunt oppompen. Logisch, maar er zijn vaak ook (duurdere) en iets kleinere pompen waarbij je met veel gepruts nauwelijks lucht(druk) in een band krijgt. Bij deze pomp heb ik het idee dat de beloofde 11 bar zelfs volledig gehaald kan worden. Er zit een handige uitklapbare handgreep aan de pomp waardoor je prima houvast hebt (ook in winterse omstandigheden ). Volgens specifictaie pompt de pomp bij zowel inschuivensw als uittrekkende beweging, maar dit is denk ik een minimaal effect, lijkt erop dat de inschuivende beweging meer pompwerking heeft. De pomp is wat aan de grote kant, maar als deze aan bidonhouder is gemonteerd maakt dat niet veel uit. Om los mee te nemen is het een minder geschikte pomp.
Pros
goed pompwerking
goede grip/houvast
---
All specifications
All specifications
Additional information
• Suitable for Schrader and Presta valves
• Maximum pressure up to 11 bar / 160 PSI
• Inflates when you push and pull
• Including attachment material
• Length: 29 cm