Avid Shorty 4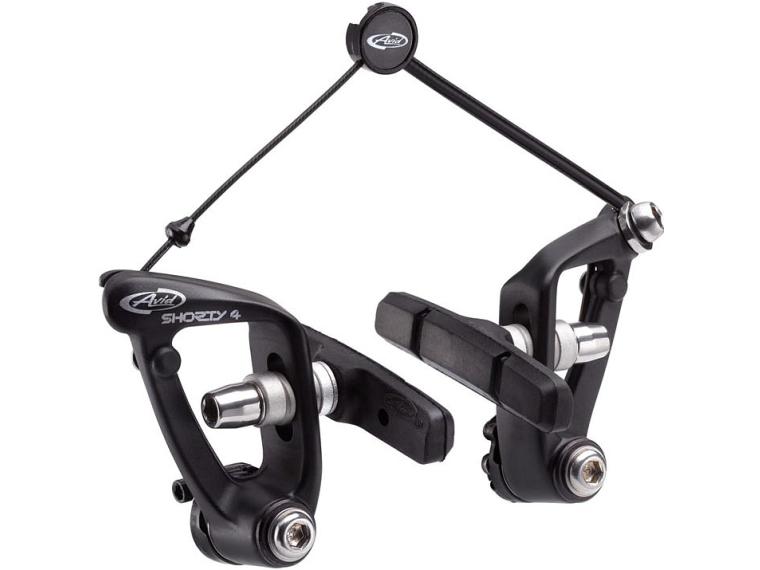 ---
This product is sold out, and will not come back in stock.
Trustpilot review 9.3 out of 45.408 reviews
---
---
Reviews
Reviews
---
Pros
There are currently no pro's available in English yet
Cons
There are currently no cons available in English yet
Most recent reviews
Aardige remmen, kunnen krachtiger
Op zich heel aardige remmen. Op mijn fiets niet bijzonder krachtig. De blokken zitten echt in de uiterste positie aan de kant van de breakpunten op mijn Koga Miyata Valley Runner. Blokken piepten verschrikkelijk, na het goed instellen van de toe-in was dat gelukkig weg. Remt aardig maar de Tektro CR 720's die ik onlangs op een andere fiets heb gemonteerd lijken een stuk krachtiger te zijn. Al met al toch wel tevreden en voldoende remkracht i.c.m. de krachtige U-brake achter.
Pros
Mooi (steekt niet zover uit)
Goed instelbaar
Cons
Niet echt krachtig
Piepen nogal zonder toe-in
Prima remmen, maar let op afstand tot vork en breedte velg
Kocht deze remmen voor een opknapfiets, sportieve batavus paladio met cantilever remmen. Voorste rem was kapot dus vervangen door deze Avids. Lastig monteren doordat remblokken gedeeltelijk achter de vork vallen. Door de brede velgen op deze fiets paste het allemaal net, dankzij de afstandsringen die bijgeleverd worden en dankzij drie verschillende maten 'straddle wire'. Eindresultaat is wel prima remmen!
Pros
Prima remmen
Montage flexibel
Cons
Afstand tot vork kan lastig zijn
Breedte velg kan probleem zijn
Super snelle levering
Eindelijk weer remkracht bij nat weer.
Uitstekende remmen in alle opzichten.
De Avid Shorty 4 cantilever remmen zien er goed uit en doen hun werk naar behoren, dat wil zeggen: ze remmen zeer goed. Bovendien zijn ze erg eenvoudig te monteren. Kortom een aanbeveling waard.
Pros
Remmen zeer goed
Makkelijk te monteren
Zien er goed uit
---
All specifications
All specifications
Additional information
• Material: forged aluminum
• Centered cartridge brake pads for reduced vibration
• Includes transverse cable
• Weight: 192 grams